The value of providing the exact information your clients, customers, and prospects are looking for — without all of the fluff that can make emails lengthy, intimidating, and difficult to read. The design is simple, appealing, and easy to scan, with a call to action set apart on the side and emphasized by both a different color and a border.
Clean & Simple Email template
It took us 2 months and a lot of long evenings to create this. But I'm proud to say that we completed the screens. It's one of the biggest projects which we've ever created.
And here is which color we used.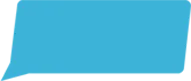 Lato works well for screens. It has great readability, flexibility and trendy.
a b c d e
ABCDEFGHIJKLMNOPQRSTUVWXYZ
abcdefghijklmnopqrstuvwxyz